Three Critical Mistakes Brands Make When Addressing Human Rights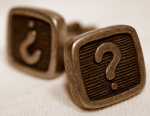 Reading Time: 4 minutes
In the last couple of decades consumer activism – fueled by the internet and social media – has put the spotlight on corporate human rights behavior and pressured companies to step up their purpose game. Look at Nike for example. In the late 90's the company was fielding an onslaught of labor misconduct accusations; fast forward to 2017 and the brand is celebrated as sustainable and socially conscious leader.
Although corporate and consumer awareness is increasing there's still a lack of indicators to effectively measure corporate human rights management. To address this issue a group of investment institutions and social good organizations – including Vigeo Eiris, Calverts Investments, and the Business and Human Rights Resource Center – partnered to create Corporate Human Rights Benchmark Ltd (CHRBL).
The group developed a rating system based on the UN Guiding Principles on Business and Human Rights that measures company performance in six categories:1) governance and policies, 2) embedding respect and human rights due diligence, 3) remedies and grievance mechanisms, 4) company human rights practices, 5) responses to serious allegations, and 6) transparency.
In its initial 2017 report, CHRBL selected 98 publically traded companies from the agricultural, apparel and extractive industries then gathered publicly available company information as well as brand input. It's important to note that unavailable information negatively affects ratings and this metric is meant as a proxy for corporate human rights conduct.
What the report reveals is quite shocking. The average rating across industries was a surprisingly low 28.7 percent with three leading companies – BHP Billiton, Marks & Spencer Group, and RioTinto – scoring between 60 and 69 percent. What's more, 62 of the 98 companies received a rating below 30 percent. These findings indicate that corporations have immense potential to improve human rights practices and this benchmark is an excellent way to track progress and inspire innovation.
Here's how to avoid the three most common mistakes companies make when addressing human rights:
1. Follow up on commitments: A growing number of businesses honor the need to address human rights and are receptive to high-level processes and due diligence frameworks. While this is a good start, companies tend to fall off when it comes to implementing, monitoring, reviewing, adjusting programs and communicating progresses and failures.
A company showing true leadership in human rights accountability is Nestle. The international food brand developed a Human Rights Due Diligence Programme – based on the UN Guiding Principles Reporting Framework – to understand, improve upon and share their human rights practices. After heeding concerns about human rights offenses in seafood supply chains, Nestle released an Action Plan to promote best practices in its Thai operations. What's more, the company trained over 77 thousand employees across 66 countries from 2011 to 2015 on responsible sourcing and human rights practices. By monitoring and sharing human rights protocol throughout its supply chain and making the effort to spread proper conduct throughout the business Nestle has distinguished itself as a leader in human rights.
The essential lesson here is that Go to the full article.
Source:: Simon Mainwaring – We First